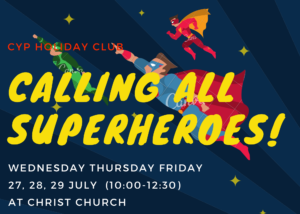 CYP will be putting on a Holiday Club from the 27th – 29th of July.
The theme this year is SUPERHEROS! The children are free to dress up as their favourite one!
This is for children ages 5-11!
Please sign up using our Eventbrite page
There will be lots of fun games, Bible stories, crafts, singing and dancing!